You can order these records! Prices are in Euro, each CD is € 16,- / each LP € 16,- plus shipping and handling! You'll get an e-mail to confirm your order and for further information about the cost of s&h. Please send an e-mail to joerg@widmoser.de with the title of the CD, the number of records you want to order and your complete address.
MY FAVORITE STRINGS
West Mount Airy
UMR 143, 2022
My Favorite Strings: This is the name that the well-known jazz violinist Joerg Widmoser, the reknown swing guitarist Jörg Seidel as well as the double bass player Jean-Louis Rassinfosse, who should be considered as nearly a legend in European jazz, have chosen to call themselves. Together they add up to over 100 years of playing experience to be heard in a magical bow the trio draws from the  sounds of Django Reinhardt's swing to Brazilian music up to world music.  A deep relationship to Bebop flows throughout everything this chamber-music-like trio presents on its  new CD West Mount Airy. And every title shows a strong commitment to swinging jazz, that the three musicians celebrate with virtuosity, dedication as well as pure joy in playing.
Joerg Widmoser, violin
Jörg Seidel, guitar
Jean-Louis Rassinfosse, doublebass
Tracks:
1) West Mount Airy (Joerg Widmoser) 4:24
2) One Two Free (Jean-Louis Rassinfosse) 3:56
3) Goodbye Hello (Joerg Widmoser) 6:02
4) Uptown Train (Joerg Widmoser) 3:48
5) It's Only Love (Joerg Widmoser) 6:41
6) Meeting In Vienna (Jörg Seidel) 4:30
7) Heidis Choice (Jörg Seidel) 6:30
8) With Love to Perm (Hajo Hoffmann) 6:34
9) Another U (Joerg Widmoser) 4:01
10)l'll Be Seeing You (Sammy Fain) 5:32
___________________________________________________________________________________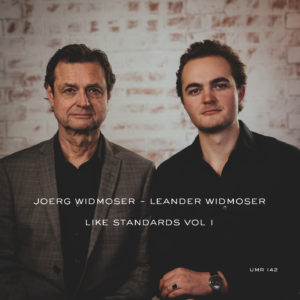 Joerg Widmoser – Leander Widmoser
Like Standards Vol 1
UMR 142, published September 2021
A Father and Son Dialogue
Father: Joerg Widmoser, jazz violinist
Son: Leander Widmoser, striving young drummer: hip hop, rock, pop and more…
Father hears his son in his practice room, listens, snaps his fingers and then knocks.
Son: Come on in, Dad.
Father: Quite impressing what you're doing there on the drums. I have to admit. You made a good decision at the age of five to give up the violin and beat around on our pots and pans – your first drums. Rhythm is what you're all about!
Son: (grins)
Father: How about doing a jazz CD with me?
Son: Sure! I'm game! Who's in the band?
Father: It's just you and me, father and son. When I was in the US years back, I had the chance to play with the great jazz violinist, John Blake and his son drummer, Jonathan Blake. He had also changed over from violin to drums as a kid.
Son: (grins again). But there's just one thing. You're old-fashioned and that "golden age of jazz" is just the jazz that I can imagine playing to. Yeah, I want to play to a sort of tunes. And you really like standards!!!
Father: That's me. "Kind of Blue"! I'm planning to compose my own pieces where listeners could say,"Hey, this one is My Favorite Tune." Just like to a famous standard. Mmmhhh,.. Like Standards!
Sometime later. The son hears his father playing.
Son: That blues sounds awesome on the piano! Aren't you glad you took my advice to do some piano playing on our CD? (They both grin). Is that the tune for mom, Misses BC?
Father: I put her right up there with Coltrane's Mr PC.
Son: Tell me about one of your challenges playing jazz violin.
Father: John Coltrane's Giant Steps with its exceedingly fast and complex chord changes!! Just as Coltrane always did, I practiced hard till I got it. At the moment I'm writing Another Steps of my own. I'm curious to hear what you will be doing with it!
Son: Right! A challenge for me and now a modern challenge for you! Do something on the synthesizer, Dad! (He grins.)
Father: That's a deal. The Devil In Me will do just that.
Now the moment has finally come.
Son: Let me turn on your recording and now you listen to me and my part, Dad.
(Amongst it all, he passes through the jazz waltz Lost without losing a step. He takes his father on the Downtown Train, masterfully mixing its harmony of I got Rhythm with funk and plays soft brushes so fine and sensitive to the ballad My Secret Love.)
Father: That is not just my son playing. That is you, the drummer Leander Widmoser himself developing his style of interpretation. And this music really does swing!
Leander smiles.
Joerg Widmoser, violin, piano, synthesizer, bass
Leander Widmoser, drums
Tracks:
My Favourite Tune
The Devil in Me
On The Edge
My Secret Love
Downtown Train
Charlie My Friend
Next Stop NY (Donna Loves You)
Lost
Missis BC
Another Steps
All compositions by Joerg Widmoser
____________________________________________________________________________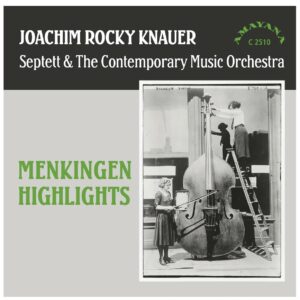 Rocky Knauer Septett & Contemporary Music Orchestra
Menkingen Highlights
Amayana C 2510, 2021
Tony Lakatos, tenorsax, Florian Riedl, altosax, Adrian Mears, trombone, Mathias Bublath, piano, Julian Hesse trumpet, Guido May, drums, Ulrich Wangenheim, flute, Roger Janotta, oboe, Dietrich Schmidt, oboe, Wolfgang Roth, clarinet, Timm Komelius, Fagott, Lukas Jochner, trombone
Joerg Widmoser, violin
Gertrud Schilde, violin
Mugi Takai, violin
Winfried Zrenner, violin
Andreas Höricht, viola
Georg Rotors, viola
Thomas Wollenweber, cello
Johannes Gutfleisch, cello
Rocky Knauer, bass
Tracks:
Menkingen Highlights
28
Shades of Waldron
Family Heritage JK
L(ang) E(ringen) Nights
Heaven Helps Happy Hearts
Bakers Biscuit
Unser Singold singt und schwingt
____________________________________________________________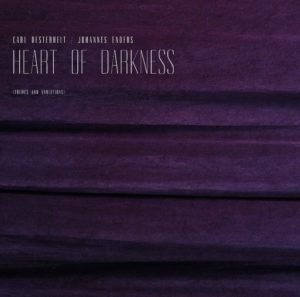 Carl Oesterhelt- Johannes Enders
Heart of Darkness
mind tapes, 2021
Johannes Enders, tenorsaxophon
Carl Oesterhelt, keyboards, percussion, analog synthesizer, treatment
Gertrud Schilde, violin
Joerg Widmoser, violin
Andreas Höricht, viola
Klaus Kämper, cello
Thomas Wollenweber, cello
Benjamin Schäfer, bass
Stefan Schreiber, sopransaxophon
Salewski, percussion
Zoro Babel, percussion
Kompositionen von Oesterhelt/Enders
______________________________________________________________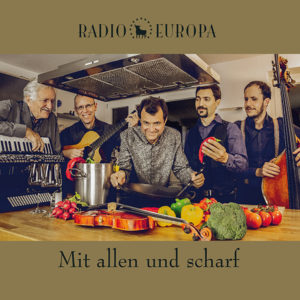 RADIO EUROPA
Mit allen und scharf
UMR 140, 2021
Joerg Widmoser, violin
Wolfgang Lell, accordion
Andreas Wiersich, guitar
Uli Fiedler, Alex Bayer, bass
Roland Duckarm, drums
Tracks:
Ghost Dance (John Jorgenson – Gypsy)
Spanish Spy (Joerg Widmoser – Spanien)
Isni Pestrev (trad. – Bulgarien)
Bourasque (trad. – Frankreich,Spanien)
Radio Europa Hymne (Beethoven/Widmoser – Germany)
Baba Ghanoush (Alex Bayer – mediterran)
La Stravaganza (Antonio Vivaldi – Italien)
The Fiddlers of Ireland (Joerg Widmoser – Irland)
Drey Dreydl (trad. – Klezmer)
Swing 42 (Django Reinhardt – Frankreich)
Kapten Kapsyl (Vaesen – Schweden)
____________________________________________________________________________
Joerg Widmoser – Steve Rudoph Reunion Band
Live at San Fedele
Upsolute Music Records 139, 2019
This record documents a friendship between two musicians, which has already existed for four decades now. They first met at the "lucky seven", a great jazzclub in good old Harrisburg, Pennsylvania and continued to get together on and off throughout the years in Europe and the US. These two friends are Joerg Widmoser, one of the leading violinists in jazz and Steve Rudolph, a pianist, who has played with everybody with a name in the world of jazz. Every year now they get together at a lovely spot in Italy where they are part of the annual JazZenJourney event, doing amazing concerts like this one in the unique atmosphere of the Tuscany.
Tracklist:
1) Autumn Leaves (Joseph Kosma)
2) In a Sentimental Mood (Edward Kennedy "Duke" Ellington)
3) Nicolo's Dream (Joerg Widmoser)
4) Au Privave (Charlie Parker)
5) A Night in Tunesia (John Birks "Dizzy" Gillespie)
6) Recordame (Joe Henderson)
7) Rhythm-A-Ning (Thelonius Sphere Monk)
The musicians:
Joerg Widmoser – violin
Steve Rudolph – piano
Giacomo Rossi – bass (1)
Marco Forti – bass (4-7)
Domenico Fontana – drums (4-7)
____________________________________________________________________________
Joerg Widmoser – Stephan Holstein Quintet
The Music of Charlie Parker
Upsolute Music Records 138, 2018
A real opening night: An ecstatic celebration of Bebop unadulterated, accompanied by an inspiring violin, clarinet and piano trio.
The violinist Joerg Widmoser is known as a jazz soloist as well as a member of the "MSQ". He has worked alongside with the clarinetist Stephan Holstein, whose projects in the last few years have focused on the jazz clarinet and its diverse possibilities. In their new formation both musicians have devoted themselves to the modernizer of jazz in the 1950s – Charlie Parker. Together with Dizzy Gillespie, Bud Powell, Max Roach and others Parker made such everlasting changes in jazz that from then on this Afro-American music has not only been regarded as being invigorating and full of vitality. It has also come to be seen as a treasure due to its high-grade creativity and artistic genius. Charlie Parker's neck breaking improvisations as well as his highly demanding compositions made an imprint upon that then newly arising Bebop style of jazz. Today it is nearly impossible to play or imagine jazz without it being influenced in some way or other- even when indirectly- by Parker.
This holds true for both jazz individualists Widmoser and Holstein. They both enthusiastically celebrate the unique and timeless music of Charlie Parker when playing their sophisticated arrangements, virtuoso improvisations intertwined with their captivating interplay
Tracklist:
1) Confirmation (Charlie Parker)
2) Anthropology (Charlie Parker)
3) Lover Man (Davis-Ramirez-Sherman)
4) Birks Works (Dizzy Gillespie)
5) Donna Lee (Miles Davis)
6) Quasimodo (Charlie Parker)
7) My Old Flame (Johnson-Coslow)
8) A Night in Tunisia (Dizzy Gillespie)
The Musicians:
Joerg Widmoser, violin
Stephan Holstein, clarinet
Tizian Jost, piano
Thomas Stabenow, bass
Walter Bittner, drums
---
Modern String Quartet
The Rite of Swing
Upsolute Music Records 137, 2018
A Tritbute to Duke Ellington and Igor Stravinsky
With this new edition of "The Rite of Spring", an attempt has been made to create a symbiosis between Igor Stravinsky und Duke Ellington. It seems, thereby, so natural and non-contradictory that the worlds of classical music, new music and jazz can cross borders, becoming integrated within Stravinsky's works. Thus arise the energy and immediacy of this magnum opus in quite a unique way, conceiving "The Rite of Swing".
Trackliste:
1) The Rite Reloaded (Igor Stravinsky/ Arr. Winfried Zrenner)
1) Adoration of the Earth – The Augurs of Spring: Dances of the Young Girls – Ritual of Abduction
2) Spring Rounds
3) Ritual of the Rival Tribes – Procession of the Sage
4) Evocations of the Ancestors – Ritual Action of the Ancestors
5) Sacrificial Dance
6) Suite Américaine (Joerg Widmoser)
7) I Didn't Know About You (Duke Ellington/ Arr. Joerg Widmoser)
8) Satin Doll (Duke Ellington/ Arr. Andreas Höricht)
9) Sophisticated Lady (Duke Ellington/ Arr. Joerg Widmoser)
10) Two Sides Of A Sophisticated Lady (Andreas Höricht)
Joerg Widmoser, violin
Winfried Zrenner, violin
Andreas Höricht, viola
Thomas Wollenweber, cello
---
UP
Night Delight
UMR 136 (1996/ digital remastered 2018) (digital only via itunes etc.)
https://www.amazon.de/UP-Night-Delight-Joerg-Widmoser/dp/B07D2J32JN/ref=sr_1_1?ie=UTF8&qid=1529677322&sr=8-1&keywords=Up+Night+delight
Five excellent German jazz musicians started out in 1981 to develop a new concept of music. The leading jazz violinist Joerg Widmoser had tried for a long time to combine scientific studies on live energy with musical ideas. The concept of Upsolute Music then evolved in a period of 5 years of extensive work together in innumerous rehearsals and concerts. Finally, the studio album UP – Night Delight was produced in 1986.
Now 32 years later, this extraordinary music has been digitally remastered by the guitar player Peter Woelpl. We are very happy to have this very special music now in perfect sound quality!
Joerg Widmoser, violin
Peter Woelpl, guitar
Peter Christl, bass
Harald Rueschenbaum, drums
Alfred Mehnert, percussion
Tracks:
Sea Sand and Sun
Memories
Night Delight
Inside
A Short Whisper
Whispering
Noisy Lullaby
The Happy Turnaround
Chanson de Nice
---
IRMLER / OSTERHELT
Die Gesänge des Maldoror
Klangbad 75, 2017
Hans Joachim Irmler, organ, analog-synthesizer, voice
Carl Friedrich Oesterhelt, piano, analog-synthesizer, hammond-organ, drums
Joerg Widmoser, violin
Winfried Zrenner, violin
Andreas Höricht, viola
Thomas Wollenweber, cello
Salewski, drums
Schorsch Kamerun, voice
Stadtkapelle Scheer directed by Viktor Schill
---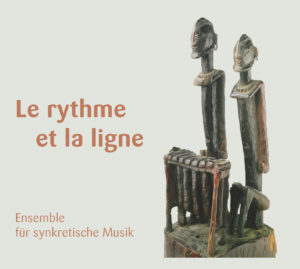 CARL OSTERHELT – ENSEMBLE FÜR SYNKRETISCHE Musik
Le rythme et la ligne
The Society of Dilettanti, 2017
Stefan Schreiber, bassclarinet, sopranosaxofon, baritonesaxophon
Gertrud Schilde, violin
Joerg Widmoser, violin
Andreas Höricht, viola
Klaus Kämper, cello
Zorn Babel, drums
Salewski, drums, percussion
Carl Oesterhelt, piano, drums, percussion
Tracks:
1-3 Constructed Music
4-10 Le rythme et la ligne
---
CARL OSTERHELT – JOHANNES ENDERS
The Anatomy of Melancholy
Disko B DB174CD, 2016
Johannes Enders, tenorsaxofon
Carl Oesterhelt, electronic tabla, electronic tanpura, drums, analog-synthesizer, indian harmonium
Joerg Widmoser, violin
Winfried Zrenner, violin
Andreas Höricht, viola
Jost-H. Hecker, cello
Ulrich Wannenheim, flute
Stefan Schreiber, bassclarinet
Micha Acher,trumpet
Mathias Goetz, trombone
---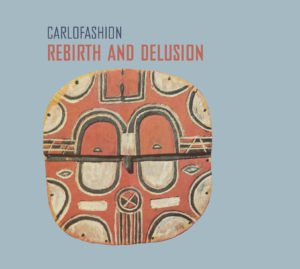 CARL OSTERHELT – JOHANNES ENDERS
The Anatomy of Melancholy
Hausmusik HM 081, 2016
Carl Oesterhelt, analog-synthesizer, drums, harpsichord, indian harmonium, guitar, melodica, cymbal, okarina, pianet
Micha Acher, trumpet, organ
Mathis Mayr, cello
Stefan Schreiber, clarinet, Bassclarinet, tenorsaxofon, baritonsaxofon
Salewski, percussion
Zoro Babel, Röhrenglocken
Joerg Widmoser, violin
Gertrud Schilde, violin
Andreas Höricht, viola
Tobias Weber, viola
Jost-H. Hecker, cello
Juan Sebastian Ruiz, bass
Michael Oesterhelt, flute
Christina Rank, flute
Jürgen Rippe, tenorsaxofon
Marian Dimbath, trombone, Tuba
---
IRMLER-OESTERHELT-MODERN STRING QUARTET
Formen
Klangbad 70LP, 2015
Hans Joachim Irmler, organ, analog-synthesizer
Carl Friedrich Oesterhelt, piano, analog-synthesizer, hammond-organ, Wurlitzer E-Piano, drums
Joerg Widmoser, violin
Winfried Zrenner, violin
Andreas Höricht, viola
Jost-H. Hecker, cello
Stefan Schreiber, clarinet, saxophone
Salewski, drums
---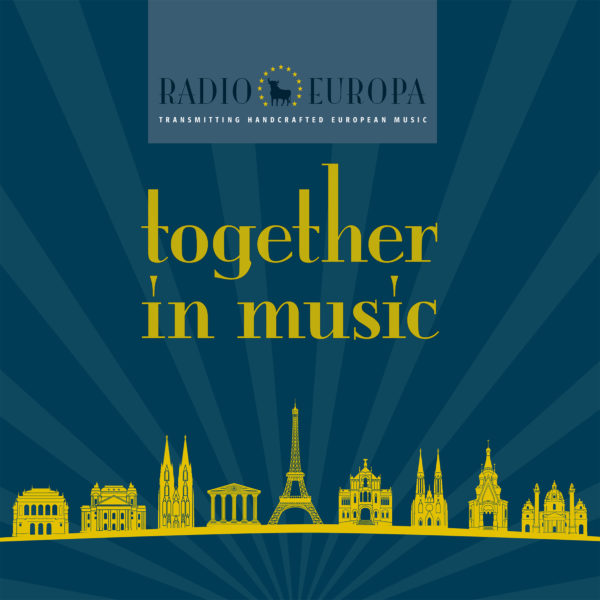 RADIO EUROPA
together in music
UMR 135, 2015
Joerg Widmoser, violin
Wolfgang Lell, accordion
Andreas Wiersich, guitar
Alex Bayer, bass
Roland Duckarm, drums
Tracks:
Wolferl moves East (Mozart/Widmoser – Austria)
Buchimish (trad. – Bulgaria)
Made In France (Biréli Lagrène – France)
Radio Europa Hymne (Beethoven/Widmoser – Germany)
Satumaa (Unto Mononen – Finland)
Csárdás (Vittorio Monti – Hungary)
Janica (Global Kryner – Slovenia)
Sirtaki – o salonikos (Mikis Theodorakis/trad. – Greece)
Bésame mucho (Enrique Granados – Spain)
Mandolina (trad. – Malta)
---
Modern String Quartet
Modern String Quartet
J.S. Bach: The Welltempered Klavier, Vol 1
arranged for string quartet by Joerg Widmoser
UMR 125, 2012
"The CD was released and we were electrified: Bachs "Wellltempered Klavier" instead black and white on 16 incredibly coloured strings. The Modern String Quartet performs. If you listen to this version, you are overwhelmed and surprised by the transition from keys to strings: Bach wanted to show with this work that a welltempered tuned (a compromise) key instrument could play in all keys. But string players with their open fingerboards anyway don't have a problem with key changes. So Bachs key-instrument-exhibition becomes a round and full magic sound. It is a chamber music homage to Bach from D-Major to B-Minor with preludes and fuges. The tempi are fast, free of dynamic knick-knacks, but using all the artistry of a string quartet – with all the polyphonic possibilities."
Thomas Linsmayer
Joerg Widmoser, violin
Winfried Zrenner, violin
Andreas Höricht, viola
Jost-H. Hecker, cello
Doppel CD € 20,-
---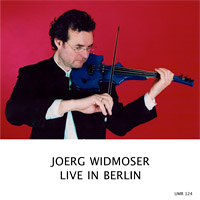 Joerg Widmoser
LIVE IN BERLIN
(digital only via itunes)
UMR 124 2012
10 Jahre nach einem furiosen Livekonzert werden diese Aufnahmen erstmals digital veröffentlicht. Der denkwürdige Abend fand im kleinen Jazzclub Fontane bei Berlin Brandenburg statt. Joerg Widmoser, einer der 10 führenden Jazzgeiger weltweit interpretiert hier gängige Jazzstandards auf seine ganz eigene Weise. Sein Name steht für Innovation, höchste Kunst des Jazz und die ungebrochene Kontinuität in der Entwicklung der Violine zum festen Bestandteil der Jazzbühnen.
Joerg Widmoser, MIDI violin
Andreas Gundlach, piano
Stefan Rademacher, bass
Sven Helbig, drums
01. footprints
02. mercy mercy mercy
03. body and soul
04. softly
05. billies bounce
06. isnt she lovely
---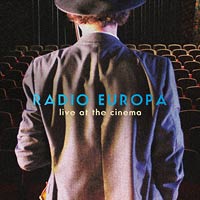 Radio Europa
live at the cinema
UMR 123 2011
Bitte legen Sie den Gurt an, der Name ist Programm! Mit dem ersten Takt beginnt der musikalische Höhenflug durch den ganzen Kontinent. "Europa in zwei Stunden" – das setzt musikalische Wegkenntnisse voraus, die man weder studieren noch kaufen kann. Unzähligen Reisen und Begegnungen, hunderte Improvisationen und Sessions stehen hinter der Auswahl an Stücken die irgendwie "hängengeblieben" sind und sich im Zusammenspiel ständig erneuern. Manche tragen die Seele von Ländern, manche das Geheimnis einer Zweisamkeit und die meisten wollen einfach nur getanzt werden! Die fünf vielfach ausgezeichneten Musiker senden diese Musik mit traumwandlerischer Tiefe und atemberaubender Virtuosität bis die Antenne glüht und die Ohren Rauschen!
Joerg Widmoser, violine
Andreas Wiersich, gitarre
Wolfgang Lell, accordeon
Alex Bayer, bass
Roland Duckarm, drums
---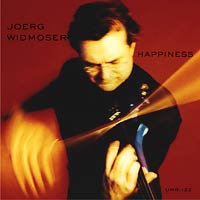 Joerg Widmoser
Happiness
UMR 122, 2011 (digital only via itunes) 2011
Joerg Widmoser, einer der 10 führenden Jazzgeiger weltweit hat sein neues Album in allen Schritten alleine produziert. Es wird nur digital zum Download veröffentlicht. Joerg Widmoser verfasste alle Kompositionen, Arrangements und Einspielungen.
Sein Name steht für Innovation, höchste Kunst des Jazz und die ungebrochene Kontinuität in der Entwicklung der Violine zum festen Bestandteil der Jazzbühnen.
So entwickelte er die elektrische Geige als gleichwertiges Pendant zur akustischen Geige. Mit dem Modern String Quartet führte er den Jazz für Streichquartett auf internationales Niveau.
Jetzt erscheint das erste digitale Soloalbum.
01. happiness
02. fullmoon
03. mekong
04. catch me
05. you can't do anything about it
06. jumping jack
07. spanish spy
08. i want you
---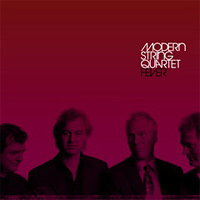 Modern String Quartet
Fever
Upsolute Music Records 119 2008
Joerg Widmoser, Violine
Winfried Zrenner, Violine
Andreas Höricht, Viola
Jost-H. Hecker, Cello
Achtung! Hochgradig ansteckend: Fiebergefahr!
Für Risiken und Nebenwirkungen beim Anhören der neuen CD übernehmen die Musiker des Modern String Quartet keine Verantwortung. Insbesondere nachhaltige Veränderungen des Gemütszustands sind keinesfalls auszuschließen, mitunter ausdrücklich erwünscht, ja – bewusst provoziert.
Die Interpretation von Gershwins Summertime könnte bei entsprechend empfänglichen Naturen zu halluzinatorischen Vorstellungen führen, die zwangsläufig eine lustvolle Sehnsucht nach über dem Asphalt schwebender Sommerhitze auslösen. Strawinskys Feuervogel wirkt unmittelbar aufs zentrale Nervensystem, wobei die pulsierenden Celloschläge gegebenenfalls unkontrollierbar rhythmische Bewegungen des Beinapparates hervorrufen. Schon in vergangenen Jahrhunderten führte "Mich brennt ein heißes Fieber" (Beethoven) zu merkwürdig emotionalen Reaktionen – plötzlichen Wärmewallungen und heftig geröteten Lippen. Schwermütige Charaktere seien besonders vor den schwirrenden Tonflächen in Philip Glass' Mishima gewarnt (bereits in der Filmgeschichte führten diese Klänge zu suizidalen Tendenzen), wogegen sich die verführerische Geigenstimme von Schuberts Erlkönig als parasitärer Befall des Gehörgangs – dem so genannten Ohrwurm – entpuppt.
Sollten Sie sich allen Warnungen zum Trotz – oder gerade deswegen! – für die aktuelle CD des Modern String Quartets interessieren, empfehlen wir als umfassende Impfung den Genuss aller bisher erschienenen CD-Veröffentlichungen dieses in jeder Hinsicht außergewöhnlichen Streichquartetts. Auch ein Besuch der Homepage (www.modernstringquartet.com) hat sich als äußerst wirkungsvolle Prophylaxe erwiesen.
Vielleicht aber halten Sie es gleich mit Elvis Presley, der nach swingend-lustvoller Musik lechzend zum alle Risiken über Bord werfenden Schluss kam: "Give me fever!!!!!!!!"
Titel
01. Summertime (Gershwin/Widmoser)
02. Erlkönig (Schubert/Zrenner)
03. Pantomime III-Infernal Dance (Strawinsky/Hecker)
04. Mishima (Glass)
05. Hot Fever (Beethoven/Widmoser)
06. Mozart (Mozart/Höricht)
07. Yatra Ta (Maria/Widmoser)
08. Konsumrausch (Widmoser)
09. G-Spot Tornado (Zappa/Zrenner)
10. Fever (Davenport/Höricht)
---
Tied Tickled Trio + Billy Hart
La Place Demon
Morr Music Ic 10387 2010
Die inoffiziellen deutschen Meister des kontemporären Jazz huldigen auf der siebten Veröffentlichung einer lebenden Legende und bleiben doch dem eigenen, grenzenlosen Können verpflichtet.
Die Gebrüder Acher sind Schlüsselfiguren der Weilheim-Szene und jedes ihrer Projekte ist zu einem in sich funktionierenden und zugleich nach allen Seiten offenen System geworden. Was immer sie auch anpacken wird zu Gold.
Trifft auch auf die neue Scheibe ihres Jazz-Projektes zu, woran insgesamt 14 Musiker mitwirkten und wofür eine künstlerische Liaison mit der 70-jährigen Trommler-Legende Billy Hart eingegangen wurde. Dieser war langjähriger Bandkumpan von Herbie Hancock oder Stan Getz und soll auf über 600 Alben seine flinken Finger im Spiel haben. Auch auf die Komposition und Arrangements von "La Place Demon" hatte er massgeblichen Einfluss, was das Ergebnis zu einem groben Querschnitt durch seine musikalische Entwicklung werden liess – vom spirituellen über freien hin zum elektronisch gespickten Jazz.
---
Rainer Glas Universal Ensemble
The Rainbow Suite
WOR 271 2010
Joerg Widmoser, violin
Johannes Faber, trumpet
Leszek Zadlo, saxes
Peter O'Mara, guitar
Jan Miserre, piano
Rainer Glas, bass
Carola Grey, drums, vocals
Biboul Darouiche, percussion, kalimba, vocals
Peter Knoll, didgeridoo, balafon, percussion
01. Dreamtime
02. Fifth Continent
03. Jans Reel
04. Navada Peyote Song
05. Bala Bala
06. Kiala
07. Spanish Spy
08. Carnatic Jazz
09. Mad-Ras
10. Spirit of Arabia
11. Black Sea Song
12. Caravan
---
Wuppinger & l'Orchestre Europa
"Fais ton Cirque!"
UMR 121 2010
Der Zirkus kommt! Und damit immerwährender Zauber. Manege frei also für ein bestens harmonierendes Vollblüter-Ensemble, das die Romantik, Kopf an Schweif mit der passenden Portion Sehnsucht, durch den Sägespän-Boden der Weltmusik traben und tänzeln lässt. Wuppinger & l'Orchestre Europa bleiben im Bannkreis des fahrenden Volks. Und der Zirkus hat als Zufluchtsort der Freiheiten die Zeiten unbeschadet überstanden. Auch weil sich dort Magie und offener Mund High-Tech-Werten widersetzen. "Fais ton Cirque!" (Upsolute Music Records) ist das Dutzend Kompositionen übertitelt, das die Vollmundigkeit seines vor drei Jahren erschienenen Vorläufers "Le Grand Rouge" bestätigt und die Furcht vor dem berüchtigten dritten Album pulverisiert.
Ein Kritiker hat Wuppinger & l'Orchestre Europa als Deutschlands ultimative Antwort auf die französische Kultgruppe Bratsch verglichen. Es gibt mit Sicherheit schlimmere Vergleiche für ein Ensemble, das vormacht wie ein EU-Stabilitätspakt in der Wirklichkeit wirken könnte. Zumindest musikalisch. Dieser Wanderzirkus ist ein Wunderzirkus. Man glaubt dran.
Frank Wuppinger, guitar
Andreas Wiersich, guitar
Joerg Widmoser, violin
Wolfgang Lell, accordeon
Alex Bayer, bass
Roland Duckarm, drums
01. intro (text)
02. caravan (Frank Wuppinger)
03. irish dance (Frank Wuppinger)
04. auf dem rücken der ameise (Frank Wuppinger)
05. temblor de azoteas (Frank Wuppinger)
06. reel fionia (trad., arr.: Joerg Widmoser)
07. alap (Bayer/Widmoser/Wuppinger)
08. aygiz (trad.)
09. becherovka oro (Alex Bayer)
10. minor swing (Django Reinhardt)
11. ballade in g-dur (Frank Wuppinger)
12. bubamara (trad.)
---
Sarband & Fadia El-Hage & Modern String Quartet
The Arabian Passion According To J.S. Bach
JARO 4294-2 2009 2009
---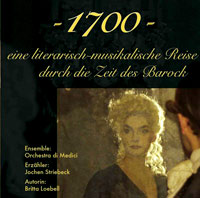 – 1700 –
eine literarisch-musikalische Reise durch die Zeit des Barock
UMR 120 2009 2009
Die CD -1700- ist eine literarisch-musikalische Reise in die Zeit des Barock. Ausführende sind Jochen Striebeck als Sprecher (Münchner Kammerspiele, die neue Stimme von Clint Eastwood, Sprecher der neuesten 'Donna-Leon'- Bestseller (Platz 1. Hugendubel Bestsellerliste Juli'09), nominiert für den deutschen Hörbuchpreis, Grimmepreis für die Produktion Polizeiruf110 "Er sollte tot" uvm) und das Orchestra di Medici (1994 gegründetes Solistenensemble, besetzt mit diversen Preisträgern, u.a. dem Modern String Quartet)
Die Erzählung in acht Bildern, in der sich, getragen vom barocken Zeitgeist, unterhaltsam "Das Leben im Hier und Jetzt" abspielt, wurde von der Münchener Autorin Britta Loebell geschrieben. Hierin eingebunden sind Gedichte aus dem Barock mit Themen wie Liebe, Sinnlichkeit und die Kurzlebigkeit der Zeit und Werke barocker Meister wie z.B. Albinoni, J.S.Bach, Händel, Lully, Purcell u.a.
Dabei begegnen sich auf der CD -1700- Literatur und Musik gleichberechtigt, um dem Hörer einen tiefen Einblick in die Kunst und das Leben im Barock zu geben.
---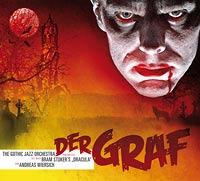 The Gothic Jazz Orchestra:
"Der Graf" – ein Hörspielkonzert
Doppel CD mit Musik und Text
UMR 118 2008
Joerg Widmoser: Violine
Andreas Wiersich: elektrische und akustische Gitarren
Toni Hinterholzinger: Orgel, Clavichord, Gran Cassa, Rumänischer Schellenbaum, Special Soundeffects.
Florian Bührich: Vibraphon, Marimbaphon
Alex Bayer: Kontrabass, E-Bass
Stephan Ebn: Schlagzeug
Lesung: Dr. Jasper Paulus
Titel
1. Der Graf: 5:00
2. Postcard: 4:19
3. Peace: 4:29
4. Agent L: 3:40
5. Rosenblut: 6:00
6. Der Biss: 7:12
7. Die Pracht der Nacht: 7:33
8. Technoparty: 4:16
---
Jörg Seidel's Gipsy Jazz Connexion
Celebrating Grappelli
Swingland Records 2008
Jörg Seidel-g, Hajo Hoffmann-viol, Joerg Widmoser-viol, Max Grosch-viol, Ottorino Freier-rhythg, Jean-Louis Rassinfosse-b
---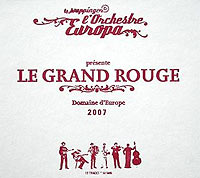 L'Orchestra Europe
Le Grand Rouge
LAIKA 2007
Joerg Widmoser, vl; Frank Wuppinger, gt; Andreas Wiersch, gt; Wolfgang Lell, acc; Alex Bayer, b; Roland Duckarm, perc.
Titel: La Stereo, Tcai Shukarie, Kieras voja e lumake, Musette für Hanna, Vlascencuta, Jovano Jovanke, Kepplehall, Jean Baptiste, November, Ostwärts, Brazil, Zeitlang
---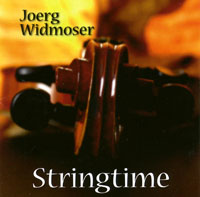 Joerg Widmoser
Stringtime
POOL 68993 2007
Joerg Widmoser: vl; Andreas Gundlach, p; Stefan Rademacher, b; Walter Bittner, dr
Titel: Full Moon, I Want You, Mekong, Billies Bounce, Spanish Spy
---
Joerg Widmoser
Orchesterwerke Vol. 1
POOL 65993 2006
Joerg Widmoser: vl; Widmoser Jazz-Quartett, Brandenburger Symphoniker, Michael Helmrath
Titel: Suite For A Floating Mood – Grand Canyon Suite – In A Sentimental Mood
---
Joe Haider Double Quartet
Mysterious
Double Moon Records 71051 2006
Joe Haider, piano; Thomi Geiger, saxophone; Giorgos Antoniou, bass; Daniel Aebi, drums; Joerg Widmoser, violin; Winfried Zrenner, violin; Andreas Höricht, viola; Jost-H. Hecker, cello
Titel: Kollektiv 8 / A Sunday in Switzerland / Vision & Reality / Mysterious / For Line / Qui Vole / Call From The Hill / Nesenbach Blues
Musikkauf Online als MP3 oder OGG
---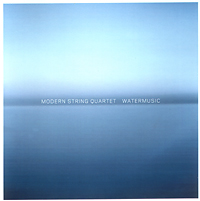 Modern String Quartet
Watermusic
Upsolute Music Records 112 2004
Jörg Widmoser: vl; Winnfried Zenner, vl; Andreas Hoericht, vla; Jost-H. Hecker, vcl
Titel: All Blues / Aqua Musica Nova / Wasserspiele / An Wasserfluessen Babylon / Cantaloupe Island / La Mer/Remix / My Ship / Niagara / Regen / How Deep Is The Ocean / Crystal Silence / Der tropfende Wasserhahn
Musikkauf Online als MP3 oder OGG
---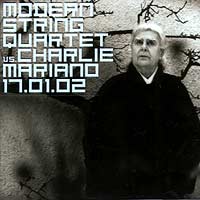 Modern String Quartet
Watermusic
Upsolute Music Records 112 2004
Jörg Widmoser: vl; Winnfried Zenner, vl; Andreas Hoericht, vla; Jost-H. Hecker, vcl
Titel: All Blues / Aqua Musica Nova / Wasserspiele / An Wasserfluessen Babylon / Cantaloupe Island / La Mer/Remix / My Ship / Niagara / Regen / How Deep Is The Ocean / Crystal Silence / Der tropfende Wasserhahn
Musikkauf Online als MP3 oder OGG
---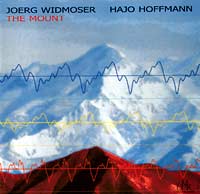 Joerg Widmoser / Hajo Hoffmann
The Mount
UMR 110
Musikkauf Online als MP3 oder OGG
---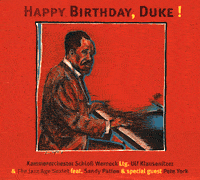 Kammerorchester Schloß Werneck
Happy Birthday, Duke!
(Balthasar 004), 1999
---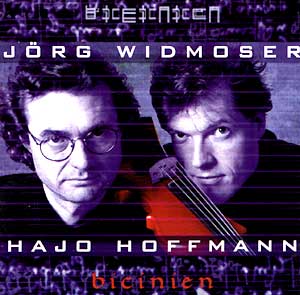 Joerg Widmoser/Hajo Hoffmann:
Bicinien
(Upsolute Music Records 107), 1998
---
Modern String Quartet:
Four Composers
(MOOD Records 6492), 1996
---
Modern String Quartet:
J.S.Bach: Kunst der Fuge
(MOOD Records 6452), 1994
---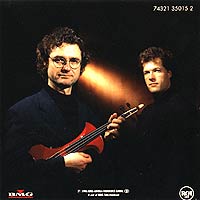 Hajo Hoffmann/Joerg Widmoser:
A Touch of Jazz Violins
(UMR 109, reissue 2002)
Musikkauf Online als MP3 oder OGG
---
John Kaizan Neptune/Modern String Quartet
Kite
(Mkosei Japan KJKN -9200), 1992
---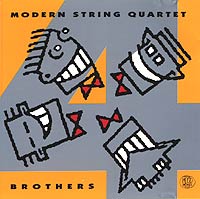 Modern String Quartet
Four Brothers
(MOOD Records 6372), 1992
---
Violin Connection
(MUSEA FGBG 4004), 1990
---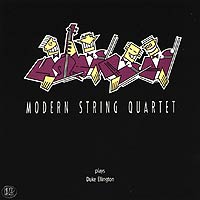 Modern String Quartet
MSQ plays Duke Ellington
(MOOD Records 6372), 1990
---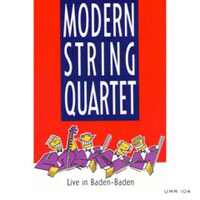 Modern String Quartet
Live in Baden-Baden
(Upsolute Music Records 104 ST), 1989
LP € 11,-
---
Konstantin Wecker/Modern String Quartet
Stilles Glück, trautes Heim
(Global Musicon, BMG 260331-222), 1989
(nicht mehr erhältlich)
---
Konstantin Wecker/Modern String Quartet
ganz schön wecker
(Global Musicon, BMG 259012-222), 1988
(nicht mehr erhältlich)
---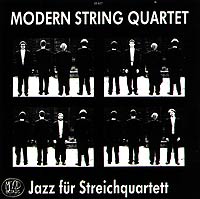 Modern String Quartet
Jazz für Streichquartett
(MOOD Records 33672), 1988
---
Joerg Widmoser-Steve Rudolph Reunion Band
Live in Munich
(Upsolute Music Records 103 ST), 1988
LP € 20,-
---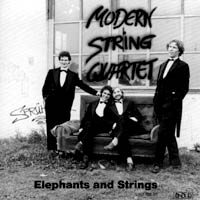 Modern String Quartet
Elephants and Strings
(Upsolute Music Records 102 ST), 1986
---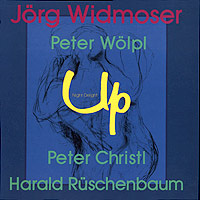 UP
Night Delight
(Upsolute Music Records 101 ST), 1986
LP € 20,-
---
Overtone Orchestra
Ragas and Sagas
(Workshop Records), 1985
(nicht mehr erhältlich)
---
Nasrudins Orchestra
(Bhakti Records 23/24), 1985
(nicht mehr erhältlich)
Barbara Dennerlein
Orgelspiele
(Böhm 65145), 1984
(nicht mehr erhältlich)
---
UP
Inside
(Upsolute Music Records 100), 1983
---
All recordings with Joerg Widmoser
1. UP: Inside (Upsolute Music Records 100), 1983
2. Barbara Dennerlein: Orgelspiele (Böhm 65145), 1984
3. Nasrudins Orchestra (Bhakti Records 23/24), 1985
4. Overtone Orchestra: Ragas and Sagas (Workshop Records), 1985
5. UP: Night Delight (Upsolute Music Records 101 ST), 1986
6. Modern String Quartet: Elefants and Strings (Upsolute Music Records 102 ST), 1986
7. Joerg Widmoser-Steve Rudolph Reunion Band: Live in Munich (Upsolute Music Records 103 ST), 1988
8. Modern String Quartet: Jazz für Streichquartett (MOOD Records 33672), 1988, (Upsolute Music Records 126), 2013
9. Konstantin Wecker/Modern String Quartet: ganz schön wecker (Global Musicon, BMG 259012-222), 1988
10. Konstantin Wecker/Modern String Quartet: Stilles Glück, trautes Heim (Global Musicon, BMG 260331-222), 1989
11. Modern String Quartet: Live in Baden-Baden (Upsolute Music Records 104 ST), 1989
12. Modern String Quartet: MSQ plays Duke Ellington (MOOD Records 6372), 1990, (Upsolute Music Records 127), 2013
13. Violin Connection (MUSEA FGBG 4004), 1990
14. Modern String Quartet: Four Brothers (MOOD Records 6372), 1992, (Upsolute Music Records 128), 2013
15. John Kaizan Neptune/Modern String Quartet: Kite (Mkosei Japan KJKN -9200), 1992
16. Hajo Hoffmann/Joerg Widmoser: A Touch of Jazz Violins (BMG Ariola 74321350152), 1996
17. Modern String Quartet: J.S.Bach: Kunst der Fuge (MOOD Records 6452), 1994, (Upsolute Music Records 129), 2013
18. Modern String Quartet: Four Composers (MOOD Records 6492), 1996, (Upsolute Music Records 130), 2013
19. Joerg Widmoser/Hajo Hoffmann: Bicinien (Upsolute Music Records 107), 1998
20. Kammerorchester Schloß Werneck: Happy Birthday, Duke! (Balthasar 004), 1999
21. Joerg Widmoser/Hajo Hoffmann: The Mount (Upsolute Music Records 107), 1998
22. Modern String Quartet/Jazz im Gärtnerplatz (BR, CACD 8155), 2000
23. Hajo Hoffmann/Joerg Widmoser: A Touch of Jazz Violins (Upsolute Music Records 109), 2002
24. Modern String Quartet vs. Charlie Mariano: 17.01.02 (Upsolute Music Records 111), 2002
25. Strings of Fire: Crossover Today (Warner Classics 8573 88026-2, 2003
26. Modern String Quartet: Watermusic (Upsolute Music Records 112), 2004
27. Joe Haider Double Quartet: Mysterious (Double Moon Records 71051), 2006
28. Hugo Siegmeth: Red Onions, celebrating Sidney Bechet (ACT 9443-2), 2006
29. Joerg Widmoser: Orchesterwerke Vol. 1 (POOL Music Production 65993), 2007
30. Wuppinger et l´Orchestre Europa: Le Grand Rouge (Laika 3510226.2), 2007
31. Joerg Widmoser: Stringtime (POOL Music Production 68993), 2007
32. Jörg Seidel´s Gipsy Jazz Connexion: Celebrating Grappelli (Swingland Records 0011), 2008
33. Neue Musik im Jazz: Musik in Deutschland 1950-2000 (Sony Music 74321 73585 2), 2008
34. The Gothic Jazz Orchestra: Der Graf (Upsolute Music Records UMR 118), 2008
35. 1700 – Ein barockes Konzerterlebnis (Upsolute Music Records UMR 120), 2008
36. Modern String Quartet: Fever (Upsolute Music Records 119), 2009
37. Carl Oesterheld Ensemble: Konzert zur Revolution (The Society of Dilettanti 01), 2009
38. Sarband und Modern String Quartet: Die Arabische Passion nach J.S.Bach (JARO 4294-2), 2009
39. Rainer Glas Universal Ensemble: The Rainbow Suite (WOR 271), 2010
40. Wuppinger et l´Orchestre Europa: Fait ton cirque! (Upsolute Music Records UMR 121), 2010
41. Joerg Widmoser: Happiness (Upsolute Music Records 129), 2010
42. Tied&Tickled Trio + Billy Hart: La Place Demon (Morr Music Ic 10387), 2010
43. Radio Europa: Live at the Cinema (Upsolute Music Records 123), 2011
44. Carl Oesterhelt: Erfolg (live Mitschnitt aus den Kammerspielen München), 2011
45. Modern String Quartet: J.S. Bach: Das Wohltemperierte Klavier (Upsolute Music Records 125), 2012
46. Joerg Widmoser: Live in Berlin (Upsolute Music Records 124), 2013
47. Zakedy Music: EXYL (Downhill Records DH080), 2014
48. Radio Europa: together in music (Upsolute Music Records 135), 2015
49. Irmler-Oesterhelt-Modern String Quartet: Formen (Klangbad 70LP), 2015
50. Carl Oesterhelt – Johannes Enders Ensemble: The Anatomy of Melancholy (Disco B DB174CD), 2016
51. Carlofashion: Rebirth and Delusion (Hausmusik HM 081), 2016
52. Carl Oesterhelt: the Danton's Death Suite (The Society of Dilettanti 02), 2017
53. Carl Oesterhelt – Ensemble für synkretische Musik: Le rhythm et la ligne (The Society of Dilettanti 03), 2017
54. Irmler-Oesterhelt: Die Gesänge des Maldoror (Klangbad 75), 2017
55. UP: Night Delight (Upsolute Music Records 136), 1986/ digitally remastered 2018
56. Modern String Quartet: The Rite of Swing (Upsolute Music Records 137), 2018
57. Joerg Widmoser – Stephan Holstein Quintet: the Music of Charlie Parker (Upsolute Music Records 138), 2018
58. Joerg Widmoser – Steve Rudolph Reunion Band: Live at San Fedele (Upsolute Music Records 139), 2019
59. Radio Europa: Mit allen und scharf (Upsolute Music Records 140), 2021
60. Carl Oesterhelt/ Johannes Enders: Heart of Darkness (mind tapes), 2021
61. Joerg Widmoser – Leander Widmoser: Like Standards (Upsolute Music Records 142), 2021
62. Joachim Rocky Knauer Septett & Contemporary Music Orchestra: Menkingen Highlights (AMAYANA C 2510), 2021